Fire of thermic oil damaged some overhead installations at SBE Genk (Bel.)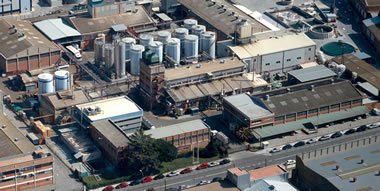 A severe fire happened on Saturday February 14th 2015 in an European resin plant of SBHPP. Some part of the production of Sumitomo Bakelite Europe NV (SBE), located in Genk-Belgium, will be out of service for several weeks.The main equipment isn't damaged but overhead systems are damaged. One week after the fire an important production line was already restarted. On March 9th more installations will be restarted. For some products, mostly intercompany sales, the production is temporary ensured by SBEB, another resin plant of SBHPP, located in Barcelona-Spain..
Regarding the supply of phenolic resins to SBHPP-Compounds in Europe
The SBE-Genk resin plant is usually the main supplier of phenolic resins to the molding compounds production of Vyncolit NV (VNV). The back-up supplier for phenolic resins in Europe is SBEB-Barcelona. SBEB is already an established supplier to VNV for some phenolic resins and will now be the main supplier for a period of time.
SBEB has similar production equipment as SBE that has been approved during ISO-9001 audit held by SBHPP-VNV quality manager. Exactly the same resins formulations and specifications can be produced on both European sites and therefore the supply of phenolic molding compounds to VNV's customers is guaranteed.
SBHPP team is fully committed to keep the supply chain running at the expected quality levels to support customer's business.