Plastic cylinder block for combustion engine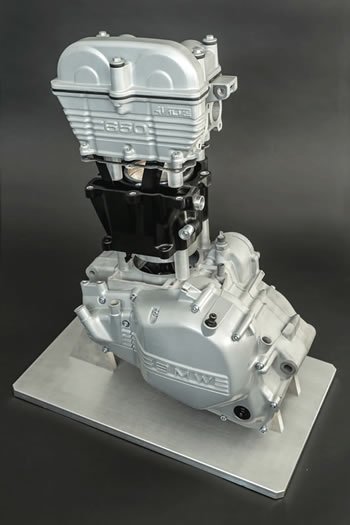 In close collaboration with Fraunhofer ICT, SBHPP-Vyncolit NV in Gent (Belgium) has developed a cylinder block made in glass-fiber-reinforced phenolic composite molded by injection.
Compared to the aluminum version, this innovation could save up to 20 percent in weight without added cost and is suitable for mass production.
The 55 percent glass-fiber-reinforced phenolic composite selected have passed numerous technical challenges. The battery of tests successively made by Fraunhofer ICT shown that the cylinder block in SBHPP material is able to withstand extreme temperatures, high pressure and vibrations without suffering damage. Moreover, it promises to offer further advantages such as lower running noise as against engines relying exclusively on metal parts. Initial data also indicates that the amount of heat radiated to the environment is lower than that generated by aluminum-based engines.
A prototype of this engine will be presented at this year's Hannover Messe, which takes place on April 13-17 (exhibit in Hall 2, Booth C16) and at the 8th International Thermoset Conference (Duroplasttagung 2015) on April 22-23 held in the Parktheatre in Iserlohn-Germany.
The Fraunhofer-SBHPP developer team intends to take their research further by developing a multi-cylinder plastics-based engine.
---
Information
The SBHPP team can give much more details on this innovation.
Call us on +32 9 295 01 00 or send an email to thermoset-engine@sumibe.eu.
Further information can be also found on Fraunhofer ICT press release.
Download SBHPP Press Release
Plastic cylinder block picture: courtesy of Fraunhoffer ICT