Improvement of Industrial Equipment and Process Technology at Sumitomo Bakelite Europe (Barcelona) S.L.U.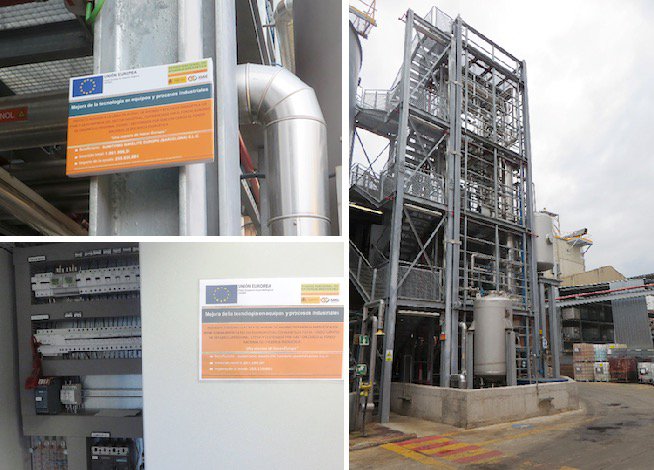 Project: Improvement of industrial equipment and process technology at SUMITOMO BAKELITE EUROPE (BARCELONA) S.L.U.
Objective: Improvement of technology in industrial equipment and processes
With the support obtained from the FEDER Fund of the European Union, SUMITOMO BAKELITE EUROPE (BARCELONA) S.L.U. has carried out in its facilities located in Montornès del Vallès a focused action to increase the energy efficiency of the wastewater treatment process. The performance has consisted in the replacement of the previous wastewater treatment technology by a treatment process that allows the separation and subsequent recovery of phenol in the wastewater generated during the synthesis of formal phenolic resins, by means of the implantation of a continuous extraction system of high performance.
Eligible investment: €1,061,996.50
Aid Granted: €255,839.88
Press Release
Download the Press Release in Spanish